April 1, 2023
The Ultimate Guide to Creating a Relaxing Bath Ritual with Noble Isle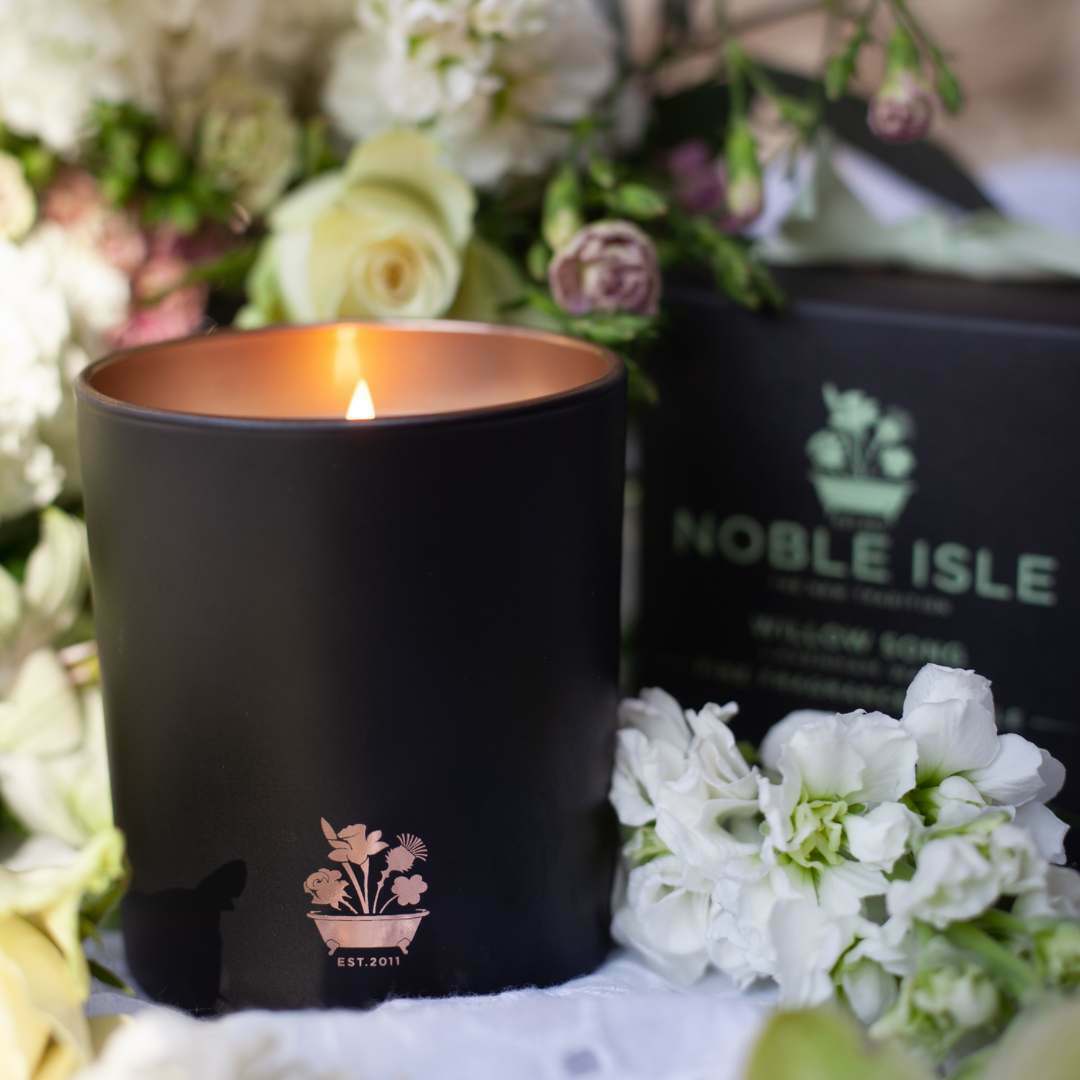 The bath is a place of relaxation and rejuvenation, a haven from the stresses of daily life. With Noble Isle's range of Luxury Bath and Body products, you can transform your bath into a luxurious and indulgent experience. From fragrant Bath & Body Oils to revitalising Body Creams and Lotions, our products are designed to awaken your senses and restore your body and mind. In this guide, we offer expert tips for creating the perfect bath ritual.
The Ultimate Guide to Creating a Relaxing Bath Ritual with Noble Isle
Before you begin your bath ritual, take a moment to set the mood. Light Candles, dim the lights, and play soothing music to create a calming and relaxing ambiance. Our Fireside Single-Wick Candle is the perfect addition to any bath ritual, with its warm and comforting scent of Cinnamon, Cypress Oil and Vanilla.
Choose the Perfect Bath Product
Choosing the right bath product is essential to creating a relaxing and indulgent experience. Our Bath & Shower Gels with real perfume are the perfect choice for a luxurious soak, with fragrances that capture the essence of the British Isles in every bottle. For a rejuvenating and refreshing bath, try our Luxury Summer Rising Bath & Shower Gel, which features the uplifting scent with clean notes of Tangerine, Orange Blossom, Moss and freshly cut Grass.
Finish with a Hydrating Body Lotion
After your bath, indulge in a hydrating Body Lotion to leave your skin feeling soft, smooth, and hydrated. Our Golden Harvest Body Lotion features a glorious blend of mellow fruitfulness inspired by fruits of the vine with notes of Violet Leaf, sun-ripened Grape and green Apple, embellished with the gentle fizz of Juniper Berry. Similar to a fine wine, the Golden Harvest collection releases a bouquet of fragrance to stimulate the olfactory palette. The nutrient-rich extracts protect and restore the skin while the fine fragrance gently cloaks your body, leaving your skin feeling refreshed and rejuvenated.
Expert Tips for the Perfect Bath Ritual
To further enhance your bath ritual, try adding fresh flowers, herbs, or natural extracts to your bath. Use a Body Scrub, to exfoliate and rejuvenate your skin, or try paraben-free Haircare to nourish and condition your locks.
Noble Isle's range of Bath, Body and Home Fragrance products are the perfect addition to any bath ritual. With our expert tips, you can create a relaxing and rejuvenating experience that will leave you feeling refreshed and renewed. Transform your bath into a luxurious oasis of calm and indulge in the beauty and indulgence of Noble Isle's exquisite products.