June 6, 2018
Treat the Special Man in Your Life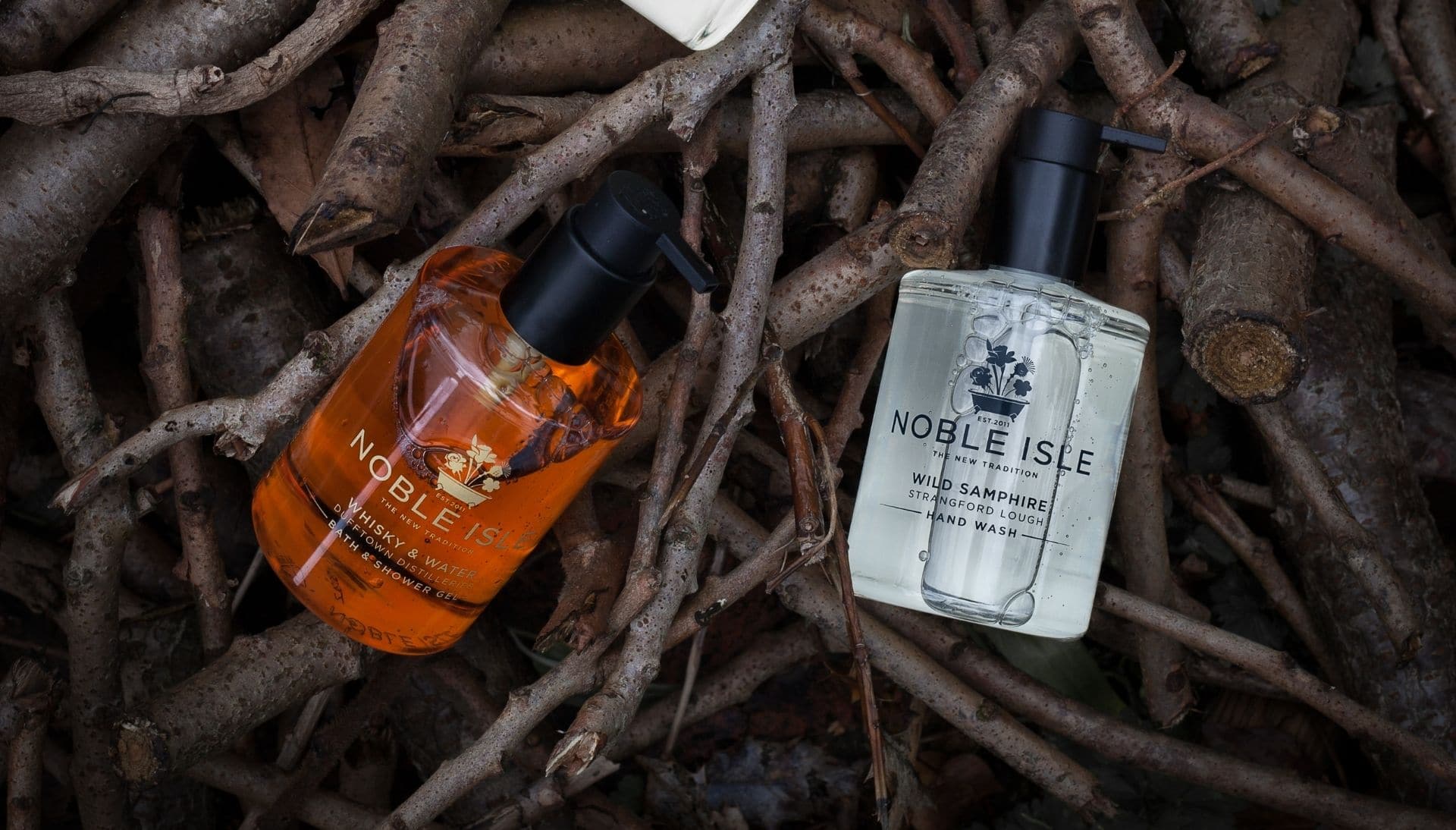 Father's Day Gifts and Fragrances For Men…As Father's Day is fast approaching we wanted to highlight our favourite male fragrances for the special man in your life. We've also highlighted some of the best-selling products our customers purchase as Gifts for men.
All of our products are created with Fine Fragrance similar to a perfume or a cologne, leaving a fragrant aroma on the skin. Our eclectic, unisex fragrance collections are unique to Noble Isle and add an air of luxury to your morning and evening bathing rituals that we are sure you won't find anywhere else.
CITRUS
For a lighter, citrusy scent try Summer Rising – available in a bath & shower gel and our signature body lotion. It's the very best of British Summer time concentrated into two bottles. Coupled with British extracts of Elderflower and Eooseberry are top notes of Orange Blossom and Tangerine. These blended perfectly together to create a citrus scent that refresh the senses.
WOODY
For a richer, woody scent try Whisky & Water – available in a bath & shower gel, hand wash, body lotion and our signature diffuser (a favourite of David Beckham). A liquid gold redolent of the finest oak-aged single malt with warm Vanilla and Cedarwood. One of our more diverse scents, tingly, warming and comforting on the senses and ideal for the Whisky connoisseur.
SPICY
For a spicy, sensual scent try Fireside – available in a bath & shower gel, body lotion and luxury candle. Fireside evokes the elemental comfort of a flickering hearth, with Black Pepper, Ginger, Cypress Oil and calming Vanilla, enriched with extract of Vitamin-rich Beetroot.
Our new Lightning Oak Collection is also a firm-favourite with our male customers. The Lightning Oak Collection is an enduring, handsome fragrance balancing smoky wood aromas with modern notes of crushed Pink Pepper and Bergamot. An extraordinary masculine fragrance – fresh, smoky and warm. The fragrance begins with the freshness of bitter citrus and fresh spices, then reveals the main note – Vetiver, which results in an elegant, distinguished, modern classic that intoxicates the senses.
FRESH
The newest members of our frgrances collections, Scots Pine and Wild Samphire are the perfect, fresh fragrances to gift the men in your life. 
Scots Pine is a fresh, evergreen scent inspired by Scotland's ancient forests, with notes of Fir, Juniper Berries, Violet and Cedarwood, and natural extracts of Scots Pine and Heather.
Wild Samphire, a green and coastal fragrance contains extracts of mineral-rich sea oak and samphire from Strangford Lough, Ireland. It's a cleansing, bright and fresh scent with fragrance notes of green citrus and coastal herbs. 
FLORAL
For male fans of floral scents, we recommend our Tea Rose fragrance, elegant and sophisticated. All of our fragrances are unisex.
Our Tea Rose fragrance has all the grace and finesse of a London afternoon tea, is steeped in soothing Black Tea Leaves and English Rose Petals, and blended with refreshing notes of Jasmine and crisp Clary Sage. This quintessentially British scent is available in a beautiful Hand Wash, Hand Lotion, Bubble Bath & Shower Gel, Body Cream and Fine Fragrance Candle.
Why not create a personalised gift this Father's Day by heading to our Bespoke Gifting page and creating a gift that contains all of his favourite scents. Enjoy complimentary giftwrapping and personalised gift message, with free UK delivery and travel-friendly 30ml sample of your choice.