March 15, 2023
Wedding Day Fragrances | Luxury Wedding Favours From Noble Isle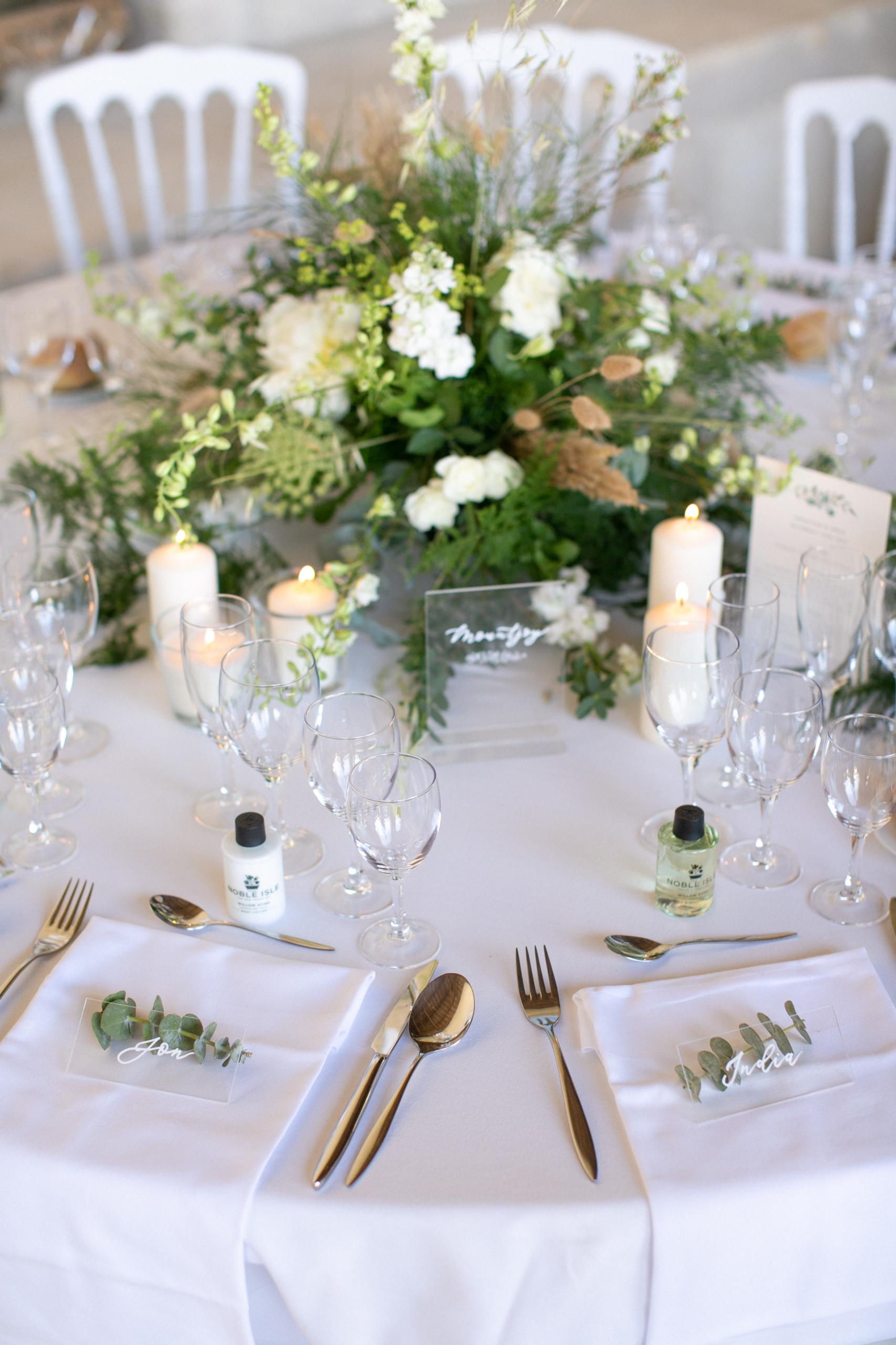 Wedding Day Fragrances are the icing on the cake when it comes to personalisation. Your wedding day is one of the most special days of your life and you want to remember every detail.
Fragrance has the ability to completely change the ambiance of a room through a range of top, heart and base note, large rooms that maybe feel a tad uninviting can instantly feel warm and homely through the right fragrance.
Fragrances are personal and have the ability to take you back to a special moment or place in time that is so difficult to replicate by other means. The particular notes of fresh florals, or the modern twist on a classic rose fragrance can immediately transport you back to idyllic evenings on the South of France where he proposed or the evenings you spent dancing under the stars.
At Noble Isle, we believe that fragrance is an essential part of any wedding. Our fine fragrances are carefully crafted to capture the essence of the British Isles, from the wild heather of the Scottish Highlands to the delicate white-water lilies of the English countryside. Our range of Luxury Fine Fragrance products are the perfect way to add a touch of elegance and sophistication to your wedding.
Choosing the Right Fragrance for Your Wedding
When it comes to fragrance for weddings, there are a few things to consider. Firstly, you need to think about the theme of your wedding. If you are planning a traditional wedding, then a classic floral fragrance like our Tea Rose or Willow Song collections may be the perfect choice. If you are going for a more modern and contemporary feel, then a fresh, clean scent may be more appropriate, such as our Scots Pine fine fragrance.
Another important factor to consider is the time of year. If you are planning a summer wedding, then a light, fresh fragrance such as our Summer Rising collection that captures the essence of the season may be ideal. In contrast, if you are planning a winter wedding, then a warm and spicy fragrance such as Fireside may be more appropriate. 
The Benefits of Choosing Fragrance as Wedding Favours
Wedding favours are a way to thank your guests for sharing in your special day. By choosing fragrance as a wedding favour, you are giving your guests a gift that they can use and enjoy long after the wedding is over. Fragrance is a powerful reminder of the memories, emotions, and experiences of the day, making it the perfect keepsake for your guests.
Incorporating Fragrance into Your Wedding
Fragrance is a powerful way to create a magical and memorable atmosphere on your wedding day.
Here are some ideas to incorporate fragrance into your special day:
You can choose whether to have one fragrance at your wedding or multiple fragrances. It might be that you particularly love the scent of fresh, florals and choose to incorporate the same fragrance into luxury wedding favours, scented candles and reed diffusers as part of the table decorations and into your own fragrance on the day. 
Some couples decide to create fragrance rooms or make a clear distinction between the day and night-time activities by using different fragrances. A light fresh, zesty fragrance may be perfect for the vows and reception but it may be something more moody you're looking for to bring the dancing to life.
Scented Floral Arrangements
Flowers are a staple at weddings, and they can also be a great way to add fragrance to your event. Incorporating fragrant flowers such as roses, peonies, or lavender into your floral arrangements or centrepieces can create a beautiful and fragrant ambiance. Not only do they look beautiful, but they will also smell wonderful and create a lasting memory for you and your guests.
Candles are another great way to add fragrance to your wedding. Scented Candles can create a warm and welcoming atmosphere, and the soft glow of the flame can add an extra touch of romance to your special day. Whether you choose to use Candles in your centrepieces, on your guest tables, or around your reception venue, the addition of fragrance will elevate the ambiance of your wedding.
Wedding favours are a great way to thank your guests for being a part of your special day. Giving your guests fragrant wedding favours is not only thoughtful but also adds to the overall atmosphere of your wedding. Noble Isle's Luxury Hand Washes, Hand Lotions, Bath & Shower Gels and Body Lotions are available in a luxury travel size of 75ml, a convenient and perfect wedding favour that your guests can use and enjoy long after the wedding is over. Not only will your guests appreciate the gift, but they will also be reminded of your special day every time they use the fragrance.
Choosing a signature fragrance for you and your partner to wear on the big day can create a unique and unforgettable memory for everyone. The scent you choose will become a part of the memories and photos that you will cherish forever. Make sure to choose a fragrance that reflects your personalities and complements your wedding day style.
Noble Isle's Fragrance Range
We offer a range of luxury fragrant products made with real perfume that are perfect as wedding favours. Our fragrances are inspired by the British Isles, and each one has a unique story to tell. We have a variety of products available in 75ml luxury travel size, making them ideal as wedding favours. These include:
Hand Wash and Hand Lotions: Our luxury and vegan Hand Wash and Hand Lotions are perfect for adding a touch of luxury to any bathroom or kitchen.
Bath and Shower Gels: Our fragrant Bath and Shower Gels are a great way to start or end the day, and they come in a variety of scents to suit every taste.
Luxury Candles: Our scented Candles are perfect for creating a warm and welcoming atmosphere, and they come in a range of fragrances to suit any occasion.
Gift Sets: Our lovingly created Gift Sets include a combination of our best-selling products, from Bath & Shower Gels, to Single-Wick Candles, Hand Sanitisers, and much more. They are the perfect way to treat your guests to a luxurious and indulgent gift.
Incorporating fragrance into your wedding day is a simple yet evocative way to create a magical and memorable atmosphere. From fragrant floral arrangements to scented Candles, from fragrant wedding favours to a signature fragrance, Noble Isle has a range of luxury Bath, Body & Home products to help you elevate your special day.