December 14, 2022
What are the Benefits of Natural Skin and Body Products? | Noble Isle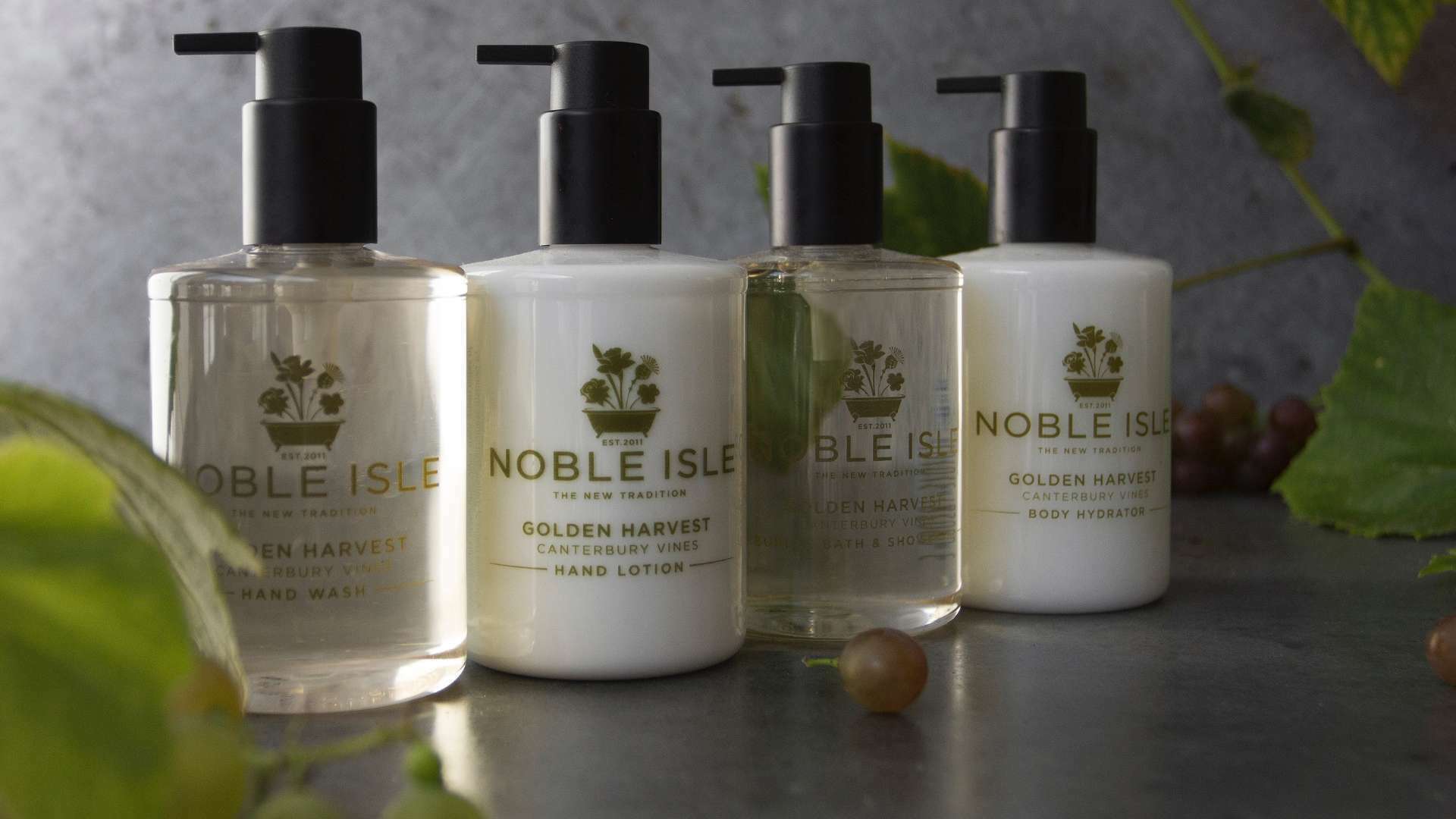 We know the benefits of eating more seasonal and locally sourced fruit and vegetables but when it comes to choosing natural skincare and body products, including Shower Gels, Body Washes, Body Lotions and natural skincare products, the choices can be confusing. There are many benefits of natural skin and body products. Many shower products claim to be 'natural' or contain some type of botanical extract but their long ingredients lists are often baffling and their claims confusing. Here, we wanted to share some of the reasons why choosing the right natural skin and body care products is better for you and the environment.
Look for Products that are Vegan and Cruelty-Free
All of our products are both vegan and cruelty-free. This means that they do not contain any ingredients derived from animals including: Beeswax, Keratin (from the horns and hooves of animals), Collagen (usually from cows), Carmine (from beetles), Lanolin (from sheep's wool) and animal Glycerin. Sadly, all of these ingredients are still commonly used in the beauty industry and often in products which fall under the 'natural' umbrella. All of our products including our Luxury Hand Washes and Lotions, Hand Sanitisers, Bubble Bath & Shower Gels, Body Lotions, Body Oil, Hair Shampoo & Conditioners and Home Fragrances (including Candles and Luxury Reed Diffusers) are also cruelty-free, which means they are not tested on animals. We believe in testing our products on people not animals and all of our products are meticulously tested by an independent laboratory to make sure they meet the highest possible standards.
Choose Shower and Body Products with Sustainable Ingredients
For us here at Noble Isle, sustainability means using the natural resourcing of our planet responsibility, so that it can continue to support both present and future generations. When we are formulating our products, we only use ingredients that are sourced responsibility and are better for the environment.
We think it's also important to work with suppliers who share our values. The extracts of Scots Pine and Heather in our Scots Pine Collection are both sourced from the responsibly managed Pine wood forest of Pluscarden, in the northern Scottish province of Moray. The forest is owned by Gordan Woodlands, whose founder Colonel Euan Gordan was born and raised in this remote corner of the Highlands. His mission is to protect local flora and fauna while sustainably managing the conservation of this ancient and historical woodland, while supporting an important rural industry.
The extract of nutrient-rich Sungold Tomatoes, used in our latest Collection, The Greenhouse, is sourced from the kitchen gardens of Gravetye Manor in Sussex. The Sungold Tomatoes are grown in Gravetye's Peach House, a glasshouse that dates back to 1920. The Tomatoes are hand-tended and grown with great care and attention to detail. You can read more about the provenance of our natural extracts here.
Select Paraben-Free & SLS-Free Products
SLS and SLES are chemical cleaning agents found in lots of household cleaning products as well as personal care products, such as Toothpaste, Shower Gel, Body Lotions, Laundry Detergent and household Cleaning Sprays. SLS and SLES can cause skin and eye irritation and also strip the skin and hair of its natural oils. Here at Noble Isle, we have carefully crafted our products, including our popular collection of Men's vegan Bath & Shower Gels, without SLS and SLES while not compromising on performance.
Parabens are a type of artificial preservative, which have been at the centre of various health scandals over the years. Here at Noble Isle, we only use sustainable ingredients, which also means that all of our products are Paraben-free.
The Benefits of Locally Sourced Ingredients
Our products are made in our own factory in the Cheshire countryside so they have a lower carbon footprint. All of the suppliers of our natural extracts are also based here in the British Isles. Our aim is to promote farmers, charities, conservationists – people doing exceptional things in our country.
The Rhubarb extract used in our Rhubarb Rhubarb! collection is sourced nearby in Yorkshire's acclaimed Rhubarb Triangle. E Oldroyd & Sons is a sixth-generation Rhubarb farm, overseen by the 'High Priestess of Rhubarb', Janet Oldroyd. You can read more about the story of Yorkshire Rhubarb here.
Discover our Rhubarb Rhubarb! Collection
Click here to discover our Collection of Natural Bath & Body Products. UK Mainland delivery is free when you spend over £49 and we include a travel-sized product of your choice in every order.